Underfloor Air Distribution (UFAD) Solutions
Beautiful and Healthy HVAC that easily adapts to your architectural vision.


Air Distribution Products
AirFixture offers a complete line of products to help you complete your Underfloor Air Distribution project. We design and engineer our products using state of the art technology to adhere to the highest quality standards, giving you the components you need to implement the ideal UFAD system.
AirFixture is our preferred go-to expert for all solutions related to Underfloor Air Distribution. Their inputs help us with not only the design of the project but also successful execution and client satisfaction.
Mechanical Contractor, Vortex Consulting Engineer
I'm always worried about trying something radically different in our projects. What if it doesn't go to plan? What if there's something we haven't considered? Those concerns were completely unfounded with UFAD. it was far less complex, and way easier to plan and install than a traditional system.
Mechanical Contractor, New York City
What is UFAD?
UFAD (underfloor air distribution) is an innovative air distribution approach that is growing in popularity amongst commercial architects and mechanical engineers. Because of its improved air quality, cost-effectiveness, design flexibility and energy efficiency, it is quickly becoming a preferred solution for heating and cooling office buildings — for both new constructions, and renovations.
Unlike overhead VAV systems, underfloor air distribution systems are designed to work with the laws of physics — not against them. In a UFAD system, conditioned air is supplied through floor diffusers instead of ceiling diffusers.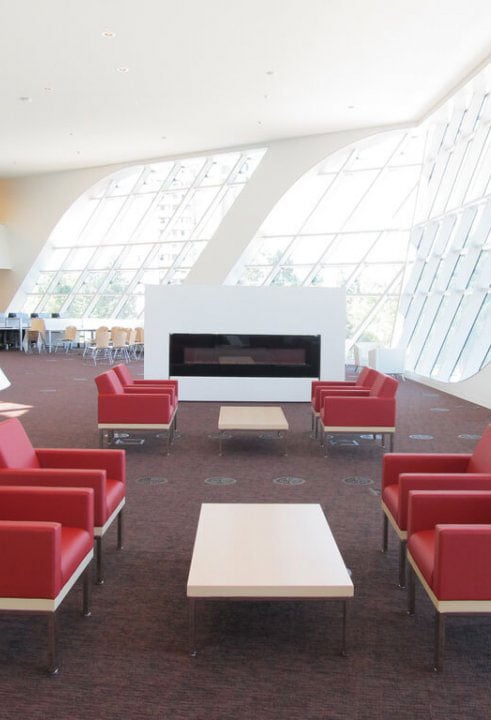 Benefits of UFAD
Overhead HVAC is fundamentally flawed. It's more expensive, less efficient, and completely inflexible. And it's remained virtually unchanged since the advent of the commercial HVAC industry in the 1950s.
UFAD delivers massive cost-savings compared to overhead systems — from construction all the way through to the HVAC system's life-cycle.
+
0
Million Sq. Ft. Installed
About AirFixture
Our focus here at AirFixture is manufacturing air distribution systems for use in buildings designed with raised access floors. We have over 180 million square feet of installation experience with hundreds of projects around the world, with virtually every type of building and climate.
We offer nearly every type of UFAD system available; even a cursory glance at our catalog reveals a wide variety of options, depending on our customers' application needs. Our systems range from the most cost-efficient to the highest quality, from simple small office solutions to large scale feature-rich systems for corporate campuses and government facilities.
Blog & Resources
Explore AirFixture's resources for insights and updates on advanced underfloor air distribution systems and industry innovations. Dive deep into expert advice, industry trends, and best practices to optimize indoor comfort and energy efficiency.
Contact Our UFAD Experts!
Fill out the form today to get more information on how UFAD will help you reduce energy costs and improve air quality.