AirFixture Linear Troughs (Convective Heating/Air Valve Cooling)
Because traditional wall mounted heating units are expensive and interruptive to architectural aesthetics, years ago, architects asked AirFixture to develop an in-floor perimeter convective heat solution to get the hot water or electric fin tube perimeter heaters off the wall.
Working with major raised access floor manufacturers, we developed the first self-supported packaged linear heating and cooling trough units.

Linear troughs provide high capacity airflow without restricting under floor volume and are available as perimeter heating+cooling / heating-only / cooling-only systems. These are silent and require little to none of the maintenance of a fan.
UFAD Linear Trough Design Flexibility
A broad range of designs is available, including constant or variable volume plenum air cooling, ducted fan-powered heating/cooling, electric heating, hydronic heating, and chilled water (In Floor Chilled Beam) cooling. Customized dimensions, configurations, and materials are available to meet the layout and performance needs of any project.

Associated linear grilles are extruded aluminum, stainless steel or other decorative materials; segmented and continuous options are available in a variety of finishes, sizes, and air flow capacities to meet project design needs.

Whatever the scope, AirFixture has the linear trough selection and products you need to meet your UFAD project design specifications and budget. Contact us to learn more about our complete line of UFAD products.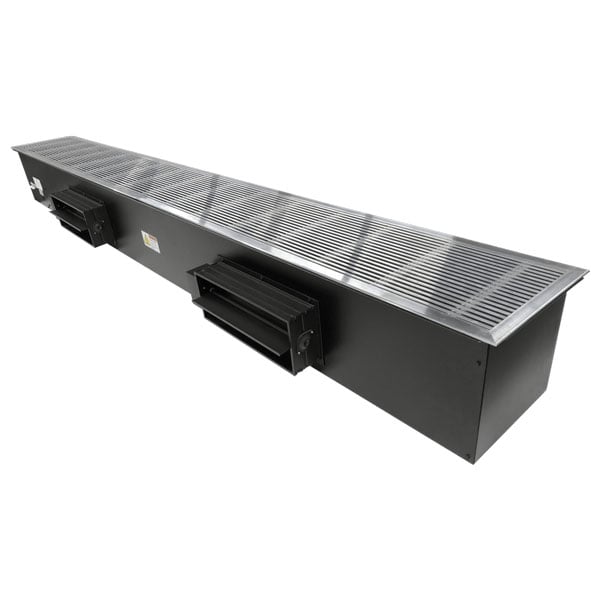 AirFixture is our preferred go-to expert for all solutions related to Underfloor Air Distribution. Their inputs help us with not only the design of the project but also successful execution and client satisfaction.
Mechanical Contractor, Vortex Consulting Engineer
I'm always worried about trying something radically different in our projects. What if it doesn't go to plan? What if there's something we haven't considered? Those concerns were completely unfounded with UFAD. it was far less complex, and way easier to plan and install than a traditional system.
Mechanical Contractor, New York City
A reference guide of our standard linear trough configurations, outlining air supply/return, mounting and linear grille options.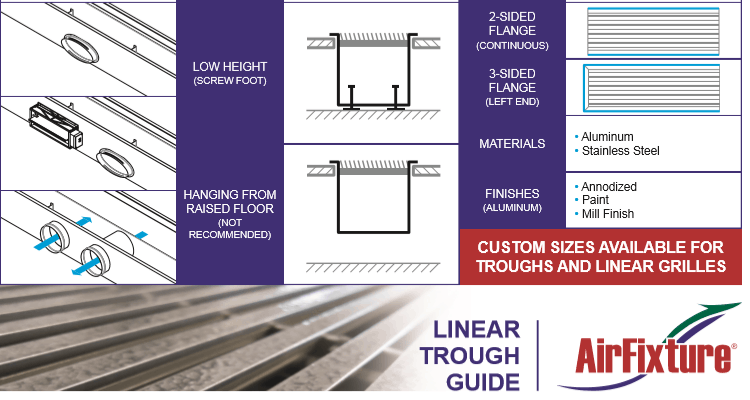 Literature outlining our standard and RAL diffuser color options.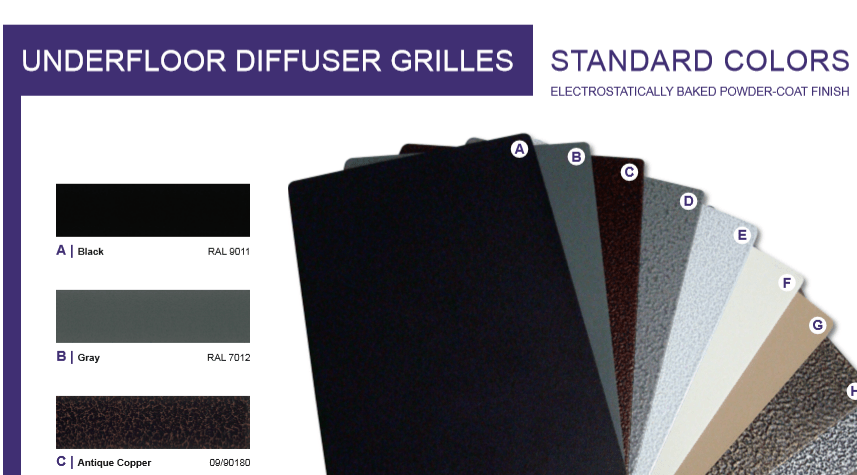 Contact Our UFAD Experts!
Fill out the form today to get more information on how UFAD will help you reduce energy costs and improve air quality.